Meridell Rubbish Dump
What Is The Meridell Rubbish Dump?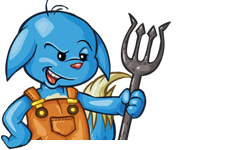 Located on the outskirts of Meri Acres, the
Meridell Rubbish Dump
is a place where you can obtain rubbish, or trash items, for free. While the smell is grotesque, someone's trash can be anyone's treasure. This daily is very similar to that of the Money Tree and the Second Hand Shoppe.
Since this is a site feature that gives out neopoint rewards and prizes, you may
not
visit the Meridell Rubbish Dump on your side accounts. For more information look at our
side accounts guide
.


Meridell Rubbish Dump



Just outside of Meri Acres farm is a big pile of rubbish - it's where people go to get rid of stuff that has started to smell SO bad they don't want to be near it any more. Have a look through, you may find some exciting stuff!

IMPORTANT: Please do not create multiple accounts to visit the Rubbish Dump as it unbalances the game. You are limited to one account per person to visit here. Using multiple accounts simply to gain Neopoints is not allowed and will result in freezing.
Old Croutons
(Donated by King Skarl)

Pile of Dung

(Donated by Farmer Ted)
Collecting Donations
Items in the Rubbish Dump are collective donations from players, and many different Meridell citizens, including King Skarl himself! To collect your rubbish of choice, click on the item. Visit the Rubbish Dump and refresh by either clicking F5 or the banner above to see items that you'd like to collect. Once you find your treasured item, click on it!
It is important to note: you can collect 10 items per day from all of the donation places, not ten per place. So if you collect 10 items from the Money Tree, you cannot collect from the others that day. The shared claim count places are the Money Tree, Second-Hand Shoppe, and Rubbish Dump.
Unlike the Money Tree and Second-Hand Shoppe, the Rubbish Dump is easier to grab items. However, if there is a chance that someone else is grabbing the same item as you, you may not be able to retrieve it.
Rubbish Dump

Oops! Too late...somebody seems to have taken that item while you were pondering.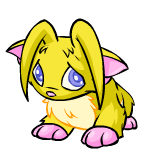 If you are lucky, you will be fast enough to beat everyone else.
Rubbish Dump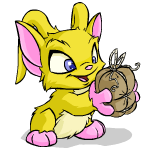 Yeah! You got it!

Thanks for visiting. We hope you enjoy your free gift. Remember, though, there are others out there less fortunate thank you...


Items Found In The Rubbish Dump
Unlike the Money Tree and Second Hand Shoppe, the Rubbish Dump has a set list of items that are often thrown out.
Meridell's Rubbish Dump Items
Last Updated: April 21, 2021
Total Items: 5


Old Croutons



Packet of Gravel



Pile of Dung


View Preview





Soggy Old Box



Zeenana Peel

Donators
There are many people who "donate" to the Rubbish Dump. Here are a list of individuals:
A Passing Faerie
A Passing Meerca
A Stablehand
Farmer Boggins
Farmer Joe
Farmer Sid
Farmer Ted
King Skarl
Meridell Castle Cleaners
Rowdy Peasants
Somebody Mysterious
Somebody Smelly
The Dung Faerie
Avatar
There is a rare opportunity that the following three types of items can be found in Meridell's Rubbish Dump.
| | | | | |
| --- | --- | --- | --- | --- |
| | | | | |
| Apple Cores | | Bottled Faeries | | Petpets |

If found, and grabbed, you can have a chance for the avatar. Be aware that the three types of items happen a couple times per year!


That's Not Rubbish
Collect a rare item from the Meridell Rubbish Dump.

Items that are confirmed to work are: Apple Cores, Bottled Faeries and Petpets.

This is what your post will look like on the neoboards!
another neopets treasure
¯¯¯¯¯¯¯¯¯¯¯¯
neoHTML
siggy