Credits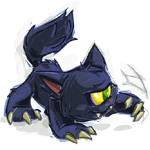 This is the page where we give credit to anyone that we may need to give credit to. Mostly this is for elements used in graphics, such as brushes, tubes and textures or bases.
We apologize if we have missed out anyone on our credits page. Some of our older graphics are made with elements of which we can no longer trace back where they were originally from. However, we will try to put all the sites down as we find them. If you notice that we have used any of your brushes or anything like that on a graphic or anywhere else, and we have not given you credit, then PLEASE neomail
faerieskater2
or email
[email protected]
, and inform us so that we can give you the proper credit.
Warning: going to any of these pages is at your own risk. SunnyNeo has no control over the content of these pages!































Pixels and Icrecream
-
Squidfingers
-
Hawksmont
-
Killing in the Name