| | |
| --- | --- |
| | Coltzan's Shrine |
What is Coltzan's Shrine?
When King Coltzan III died, a shrine was built for him in the Lost Desert. One of King Coltzan's last wishes was that his crown was to be placed in the shrine, for its power will protect all of Lost Desert from harm. Rumors say that visiting the shrine might grant you items, Neopoints, or even stats!
Coltzan's Shrine
is a
daily event
that can be found in the
Lost Desert
, as shown on the map below. Every 12 hours you can visit the shrine for a chance to have King Coltzan III bless you. Note: your account must be 48 hours or older to receive prizes from the shrine.
Since this is a site feature that gives out neopoint rewards and prizes, you may
not
visit Coltzan's Shrine on your side accounts. For more information look at our
side accounts guide
.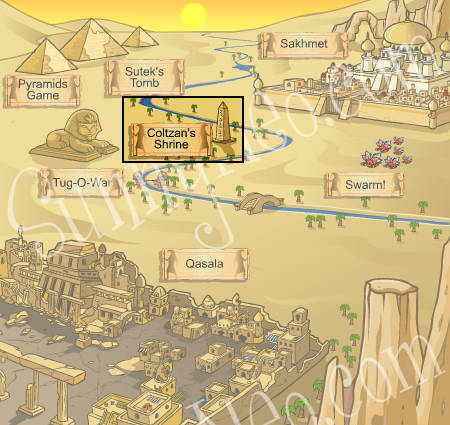 Visiting Coltzan's Shrine
Having reached the shrine, you will be presented with the following page:
Coltzan's Shrine
Standing at the peak of a sand dune you see a tall monolith covered with strange hieroglyphics. It is the Shrine of the late King Coltzan III. His spirit still inhabits the shrine, and if you approach, he may grant you something to help you in your battles.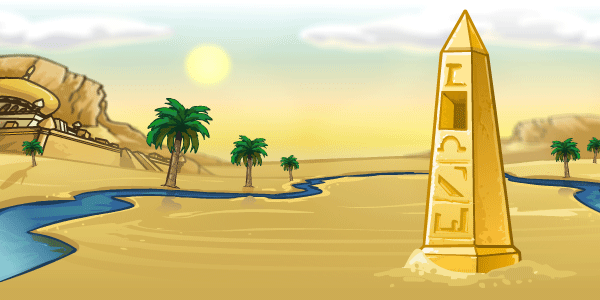 Boathook says, "After this we should go and get a smoothie!"


Your pet may also say one of these sayings instead:
After this we should go and get a smoothie!
'I hope this doesnt hurt!!!'
Do you think he will make me stronger?
I could do with some help, Coltzan!
Was Coltzan a good king??
This sounds like fun!
Poor old Coltzan...
I'm hungry.
I better get some rare items out of this!!!
I'm sure more intelligent Neopets would understand this shrine better than me!
And to think, Malkus Vile would have got away with it if it wasnt for us pesky Neopets!
They took long enough to make this shrine, it better be good!
I'm not sure, do you want to play Gormball instead?
I wonder if the shrine gives better prizes at certain times of day?
I hear the shrine can give out one million Neopoints!!!
Aren't there dubloons buried in the sand around here?
Afterwards, do you fancy a game of Deckswabber?
By clicking "Approach the Shrine," you will be taken up to the shrine, and King Coltzan will (possibly) grant you something.
Coltzan's Shrine
Boathook walks slowly up to the strange shrine...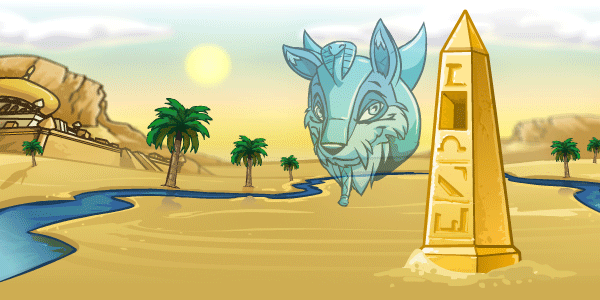 I hope this helps...

Boathook is restored to full hit points!


Please keep in mind that
you can only visit once every 12 hours
. If you have already visited the shrine in that time period, you'll receive the following response.
Coltzan's Shrine
Boathook walks slowly up to the strange shrine...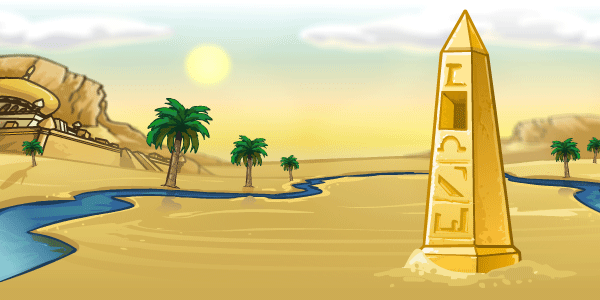 Nothing happens.
Maybe you should wait a while before visiting the shrine again....
Prizes
The prizes that you can get from the shrine vary between Neopoints, stat increases, items, and more. The following chart shows the text given for each possible result. Stat increases will be given to your active pet. It is rumored that you can win 1 million Neopoints.
When the shrine was first released, the prizes that were awarded were linked to the time at which you visited. However, this has since changed, and there is no relationship between the time you visit the shrine and the prize that is awarded. (Thank you to everyone who provided us with information on our Neoboard!) If you receive a prize or a line of text we are missing, please let us know. You can do this by either neomailing a staff member on our
About Us
page, or by hitting the send feedback button at the bottom of this page and put the information we are missing in the feedback box.
| | | |
| --- | --- | --- |
| Awww, nothing happened. | PETNAME is restored to full hit points! | PETNAME has gained 1 level(s)! |
| You feel slightly richer! | All your Neopets are healed to full health! | PETNAME has gained 1 point(s) of defence! |
| You find a shiny dubloon lying in the sand. | Some food from the Lost Desert appears in front of you. | PETNAME feels faster! |
| NEED: scorched food | NEED: plushie | PETNAME feels stronger! |
| Coltzan has granted you a magical gem. | | PETNAME feels more intelligent! |
Sparky
Sparky was the pet of a former Neopets artist that inspired the petpet Spardel. He passed on August 27, 2013, and so starting on August 28 of that year, people could visit the shrine to get the following Something Has Happened! event:
Something Has Happened!

Coltzan's beloved pet, Sparky, has ascended. In honour of Sparky, Coltzan has presented you with a winged likeness of his beloved Petpet.
History of Coltzan's Shrine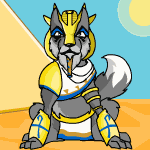 King Coltzan III was a brave and just warrior who governed The Lost Desert with a kind heart and generous soul for many years. His legendary status as a noble defender of The Lost Desert grew as the tales of his heroic deeds spread throughout the land. There isn't a single Sakhmetian alive who has not heard the tale of how Coltzan defeated a savage Monocerous with his bare paws, or of the time Coltzan rescued Princess Lightfoot from the clutches of the nefarious Baron Nehlaki.
Once he died his crown was stolen from the Coltzan's shrine by Malkus Vile with the help of the infamous Meerca brothers. It was soon recovered and returned back to the Shrine.