A new event in celebration of Neopets' 20th Birthday has been launched: Hannah and the Lost Time Capsules. Help Hannah and Kanrick solve the clues that will lead you to the time capsules scattered around Neopia.
Each time capsule will reward you with an exclusive item. To read the clues, click on the scroll on the event page. If you need help with the riddles you can use the following links to find the locations: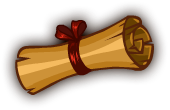 A trip down memory lane...
Okay, so we had a whole month to be spooky and dark, time to bring back some light. Freshen up your shop with this lovely little layout, and maybe grab yourself a cup of tea too. And don't forget, it's a brand new month so get those monthly freebies!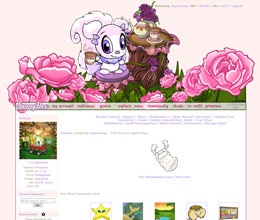 SunnyNeo is looking for some amazing people to join our team! If you want to help out other Neopians from all over Neopia, we'd love to have you. Whether it is game guides, fonts, graphics, general site maintenance, projects, new ideas and so forth, we've got room for many to join. If you've ever considered joining our staff, please Apply for Staff today!

Bee apart of our hive!
---
Are you looking for some older news? Visit our News Archive.