Staff Applications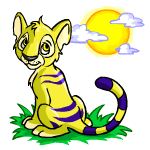 Ready for an adventure?
Apply For Staff
Do you love helping other Neopians? Have you ever considered joining the SunnyNeo team? There are many different areas of SunnyNeo that we would love to have help with. Why not check out our Open Positions and join us to help all of Neopia.
Important Notes
These are not paid positions. The SunnyNeo team really enjoys helping others and for that reason we have created this website. If that suits you, then please apply. Besides paying people to make you layouts etc. on Neopets is not allowed and can get your account frozen.
Have A Good Idea?
If you have a good idea for SunnyNeo for a feature we do not currently have, and it's something you'd like to make or be responsible for, please do not hesitate to
contact us
. We are always looking for creative people to help improve the site.
Coding

Coding Stylist
Create layouts using various codings (CSS, HTML5, etc) alone, or with minimal images from Neopets or of our own creations.

Neopets Coding Expert
Able to check-in on all existing layouts to make sure that they are still working across different browsers. The Neopets Coding Expert will also help and assist graphics makers in any coding needed.

Programmer
Can make their own projects using programming tools as well as update our existing ones.

Content Updater
As Neopets continues to change, we are looking for someone who can update our pages to keep up with such changes. We ask for those who are interested in this position to have a general knowledge of HTML.
Art & Graphics

Artist
Someone who would like to create their own art for us! If you can make layouts with your art, great! Otherwise, we can team you up with a Graphics Maker or Neopets Coding Expert.

Graphics Maker
Can code layouts on their own and can team up with an Artist or a Neopets Coding Expert. Graphics include userlookups, shopes/gallery, guild, petpages and petlookups.

Pixel Artist
Like to make pixel art? We're looking for someone to create pixel art for cursors, dividers, pixel adoptables, and more!

Font Maker
Can make regular and pen fonts for new avatars, as well as update some of our older fonts.
Guide Writer

General Guide Writer
Filled with inspiration and is able to work in an open-concept environment to create new Neopet-related guides that can be helpful and informative to others.

Game Guide Writer
Great at games, or has the motivation and dedication to play games. The Game Guide Writer will not only play games, but also write a guide that helps others learn how to play, better their scores, and obtain avatars and trophies.

Seasonal Writer
Able to write the seasonal plots and events that occur throughout the year. This includes the Altador Cup, Haunted Mansion, Advent Calendar, Faerie Festival, Neopies, Negg Festival and more.
Item Lists

Gourmet Food Updater
Can use the Super Shop Wizard to update prices on our Gourmet Food List as well as add new foods to the list.

Packrat & Usuki List Updater
Can use the Super Shop Wizard to keep our Packrat and Usuki List have only the cheapest items in Neopia listed, as well as add new items to the list.

Petpet Expert
Someone who is very familiar with petpets. We need someone to keep our petpet list updated with new pets released, maintaining pets currently there.
Other

Project Crew
Enjoys researching things that are unknown. This position will involve a few people working well together to gather and compile information for various projects on Neopets.

Customisation Updater
Adds/Edits Wearables in our items database and helps find PNG models. Those interested in this position need to be comfortable with working as a team with others, making NeoBoards and neomailing others to find models. No HTML/CSS knowledge is needed for this position.

Battledome Expert
Someone who lives for the Battledome and will share ongoing results with us.