Staff Applications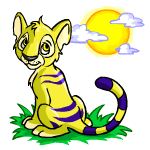 Ready for an adventure?
Apply For Staff
Do you love helping other Neopians? Have you ever considered joining the SunnyNeo team? There are many different areas of SunnyNeo that we would love to have help with. Why not check out our Open Positions and join us to help all of Neopia.
Important Notes
We try to do our best at responding to all applicants. Please be patient as sometimes we take a bit to respond due to an increase in applications or things going on around Neopia has us distracted. For applications that require a portfolio, please keep your portfolio up for some time if we haven't responded. We don't want to miss your portfolio.
These are not paid positions. The SunnyNeo team really enjoys helping others and for that reason we have created this website. If that suits you, then please apply. Besides paying people to make you layouts etc. on Neopets is not allowed and can get your account frozen.
Have A Good Idea?
If you have a good idea for SunnyNeo for a feature we do not currently have, and it's something you'd like to make or be responsible for, please do not hesitate to
contact us
. We are always looking for creative people to help improve the site.
Current Open Positions
If you have any questions regarding these jobs, you may contact
jujipup
. Please read the full job description first by clicking on the image or job title.