News Archive
Who wants some cake :D?! It's Day 13 of the tournament and time for the Day 12 (June 12th)
Altador Cup
match report. There are three sweeps to report from yesterday, so let's get those balloons out!

Team Krawk Island
swept
Team Mystery Island
yesterday in a bid to steal their thunder (and their scores). "You always have to be wary of those pirates," Teylor Nix commented, leaning against a wall. "You never know when they'll trick you." Nitri Cassale laughed in spite of this. "Ha! This just proves that us pirates will always have the upper-hand."
The only thing steaming after yesterday's match was
Team Moltara's
mood.
Team Lost Desert
took the second sweep of the day, with Captain Leera Heggle saying, "Nothing against Team Moltara, but that hardly felt like a workout." Tulah Kisner of Moltara retorted, "One of these days we'll pull a great upset to a team, just you wait."

Team Kreludor
smiled as they came away with a clean sweep against
Team Shenkuu
. "I bet that Lunar Temple guy wagered correctly to see us win," Jurin T. of Kreludor said with a smirk. Larcy Phu of Shenkuu grit his teeth. "If I hear about that Wise Old Gnorbu again I'll --" His Captain, Mirsha Grelinek, quickly interjected: "No further comments. It was a fair match." This is the first time in Altador Cup history that Kreludor has beaten Shenkuu in Yooyuball!
Brynn would be pleased about yesterdays results from the
Team Brighvale
versus
Faerieland
match, where Team Brightvale came away with the overall win of all the support games and a draw in Yooyuball. "Squeaky" Tressif of Brightvale said, "No harm was done to the Faeries, we don't risk Captain Brynn of Fyora's Guard getting angry." Delma Harrence of Team Faerieland confirmed this. "They were quite courteous."

The sun blazed over Roo Island but that did not put the Rooligans off their match.
Team Roo Island
played expertly against
Team Altador
by winning Yooyuball, Make Some Noise and Shootout Showdown. "Did someone mention that there was cake?" Gordo Gunnels of Roo Island asked eagerly, with a fork and plate at the ready. Yes, yes there is cake. "Gimme!" he exclaimed, racing to the refreshments stand. Salayne Ritad laughed, "Oh Gordo and his food. I could do with some cake too." Altador took a win in Slushie Slinger to the delight of their fans.

Team Haunted Woods
played well against their opponents by drawing Slushie Slinger and Shootout Showdown and they won Yooyuball and Make Some Noise.
Team Terror Mountain
could not handle the chiller thrillers on the pitch. "I'll be honest... Wan Dirx scares me," Evrem Guilako from Terror Mountain admitted after the match. Wan from Haunted Woods cackled. "Sometimes spooking the opposition is the BEST tactic EVER."

The only Draw in the
Team Darigan Citadel
versus
Team Tyrannia
match was in Shootout Showdown, where both their star Forwards performed equally. Team Tyrannia won Slushie Slinger ("Naturally," remarked "Scrap" Taggart) while DC won Yooyuball and Make Some Noise. "95% of those that helped our Make Some Noise effort are Shaye Fevered fanatics," Layton Vickles commented knowingly.
It was a clean split between lake and ocean as
Team Maraqua
had the strongest wins in Yooyuball and Slushie Slinger and
Team Kiko Lake
won Make Some Noise
and Shootout Showdown. "At least we had the strongest games!" Barit Jowes said gleefully. Ditan Colb from Kiko Lake was equally happy, "We got two wins over Maraqua! Hooray!"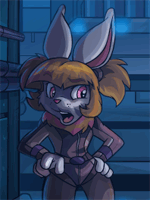 Cylara:
GORIX! I'm gonna shove you in the airlock when I find you! *Grumbles* Grr, I lost a bet to my friend Gorix and now I have to report about
Team Virtupets
' match rather than Team Kreludor's... FINE. Well, Team Virtupets were against
Team Meridell
in their match yesterday, but could not do very well against the knights. Yooyuball, Slushie Slinger and Shootout Showdown went to Meridell, whilst Make Some Noise went to the Space Station. I can't say I was very interested in the match, I wanted to watch the Kreludor one, but Gorix stole my tickets!! But... in all fairness I can't say it wasn't an entertaining match. They all move very quickly on the pitch, it's incredible.
In the VIP Booth tomorrow will be none other than Isca! What will her visions foresee this time in the Altador Cup?
This report has been brought to you by
SunnyNeo's Slushie Slinger guide
. Because the best slushies are thrown across the room, not shaken.