News Archive
The Sign-Up's counter has expired and everyone is now able to sign up to join a team at the
Colosseum
for this years Altador Cup!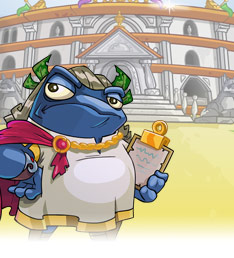 What team will you join this year?
That also means entries for our
AC Customisation Spotlight
are now open. As like last year, we changed it so that you go through our application form to submit your customisations. This means it will ask you if you are over the age of 13. You can ignore this, and click it anyway. You do not have to be 13 to enter our AC Customisation Spotlight. It is just automatic on all our applications. There will be a winner for NC Included and NP Only (Paint Brush clothing fine in either category). This is simply for fun, there are no prizes or rewards.

What wearables do you have to support your team for the Altador Cup?