News Archive
Rise and shine my favorite kind of screaming fans! It's time for your reign in
Altador Cup X
to begin, so head on over to the Colosseum and start throwing those peculiar yooyus at each other. Still haven't joined an Altador Cup team yet? No fear, latecomers! We have an
Altador Cup Team Quiz
for you to take so you can hop right on a shiny bandwagon.

TNT has decided to keep on rolling with the bracket system, which officially are:

Alabriss Bracket

:

Maraqua, Krawk Island, Lost Desert, Moltara, Kreludor and Roo Island.

Minitheus Bracket

:

Darigan Citadel, Meridell, Virtupets, Shenkuu, Faerieland and Altador.

Vaeolus Bracket

:

Haunted Woods, Kiko Lake, Mystery Island, Tyrannia, Brightvale and Terror Mountain.

How will your team stack up in these first challenges? Check back tomorrow on our

Altador Cup X Coverage

page for details on the first day matches along with all other updates regarding this years' games! Also remember to collect your

Monthly Freebies

!

Who will be crowned victor of AC X?!
**NOTE** Currently tallies are not appearing for rank. It is unclear if they will appear eventually, or if playing currently is pointless. Play at your own risk.
Edit:
Scores are now being counted! So get playing!
---
As Team Super Heroes and Team Wicked stare each other down, a faint sound of approaching footsteps catches everyone's attention. Stepping forward, casually enters Team Sword of Lameness. The two previously arrived teams look at each other questioning the new arrivals. In the lead, a new comer to the SunnyNeo team,
Kim
leads the way. Following Kim, two other new members to SunnyNeo's Staff Tournament walk up:
Jado
and
Christa
.
Jocinto
of SN Staff Tournament AC V and VI, just like Rhyz of Team Wicked, has returned. Last to emerge from the beige mist,
Wolf
enters. Jujipup and Mikey of Team Super Heroes gasp at their lost member, now their new opponent.

Which of the three teams will take this years SN Staff Tournament:
Team Super Heroes
,
Team Wicked
, or
Team Sword of Lameness
?
---
We've added two more Petlookups for the Town of Altador and the Town of Roo Island. We will get Faerieland and Terror Mountain Petlookups done soon.
If your pet hails from a different town such as Jelly World, Lutari Island, or Neopia Central and you'd like to see a lookup to match, please let us know! If you'd like to see any other graphics at all, just use your
Graphics Request Form
.
---
Remember to also submit your pets' customisations as well in our AC Customisation Spotlight.

Last years NC Included - Altador
---
In other news, the latest round of skirmish has ended with the Order of the Red Erism emerging as the new victor. Prizes can now be collected at the Battleground of the Obelisk.

For more information take a look at our Skirmish battles guide.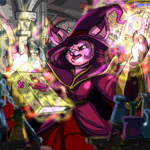 First the Obelisk, then the Cup! Muhahah!