News Archive
TNT has left a message in the News regarding the downtime and the Altador Cup results.
Attention
Altador Cup
players! We understand the downtime of our site has affected the tournament and so July 6th and 7th will be practice days. You can submit scores and improve your ranks while the brackets standings will remain the same. Prize shops will also be open soon!
So to clarify JULY 6TH AND JULY 7TH you will play against the practice team, but you will still be able to earn personal points.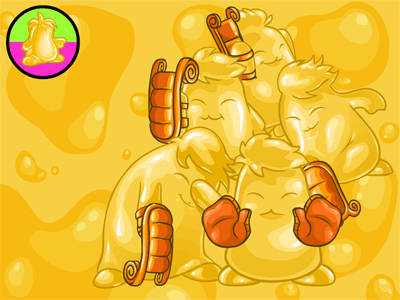 Like you could actually beat something that doesn't exist?