News Archive
Do you smell that? It is none other than the Meridell Rubbish Dump! A brand new guide has been released sharing with you how this daily works as well as how to receive its difficult-to-earn avatar!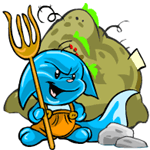 Trash to treasure is forever!
SunnyNeo is going through a makeover! You will see most of our guides have been redone. We are making them easier to read so that we can guide you to success! Keep checking in on other fun updates that we will have in the future here at SunnyNeo!
---
Lupe can now be painted Elderlyboy & Elderlygirl. If you manage to get a new Elderlyboy or Elderlygirl Lupe, please Model For Us so that our Rainbow Pool stays up to date. Also, if you get any of the new Faerie Poacher Lupe clothing, please help us keep our Wearables HQ up to date by modeling those items. The help is greatly appreciated.
Slow and steady, catches the Faerie!
We are always searching for models for other items and pets. You can view all of our Needed Models on one page and see what you can do to help.