News Archive
More teams have arrived at the Colosseum for this years Altador Cup XVI. Faerieland is happy to not arrive last this year and sports a brand new player on their team. Terror Mountain has finally arrived - arriving much later than they did last year which they were among the first. Tyrannia has also entered the colosseum and have come ready to prove they've still got it.



---
The first team of our Sunny AC Tournament has made their appearance. The Zen Keepers have come in first, but seem very relaxed and calm. They are hoping their tactic of relaxation and poise will help them take this years victory. They are still awaiting to be assigned a user like you to join them. There is still time!
If you think you'd like to join in, please Neomail Jujipup the following information:
Username:
Name:
Target Rank:
Team Joining on Neopets:
**If selected, there will be a couple more questions to follow. All you have to do is sign up, answer some questions, and then from there all you have to do is play the games.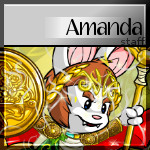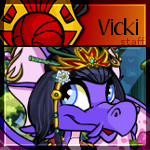 Tranquil, Poised, Calm, Zen.