News Archive
It is officially happening! Grab your NC Wallet and head on over to the NC Mall and treat yourself and your Neopets to more pet slots! It is offical, you can now buy +1, +5, or +10 pet slots!!

Remember - you can only add up to 10 pet slots per account. They are directly activated once you purchase them so you must purchase them on the account you wish to add slots to. If you plan on getting more slots, the more you buy at a time, the better the deal. Also, if you are going for 10 extra slots, they are currently on sale marking the best value only through December 26th.



| | |
| --- | --- |
| +1 Pet Slot | 500 NC Per Pet Slot |
| +5 Pet Slots | 450 NC Per Pet Slot |
| +10 Pet Slots (regular) | 425 NC Per Pet Slot |
| +10 Pet Slots (sale until Dec 26th) | 340 NC Per Pet Slot |


Have Premium? You should have an additional +3 pet slots (a total of +4 for being a Premium Member).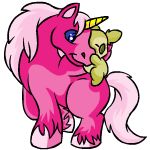 To Adopt or Create, that is the question.