News Archive
The Colosseum is nearly full with the latest arrivals for this years Altador Cup XVII. Brightvale has arrived and is hoping this will be their year. This team has landed lower mid to higher mid on the placement board, even making it to 3rd in AC XV (2020). Though it is rumored they were more focused last year that they beat Meridell than actually worrying about the rest of the teams. Hopefully this year they can focus not just on one team to beat, but them all and maybe they can finally take home the cup. Speaking of Meridell, they have also arrived today! A team that is typically among the top, Meridell has been on the podium three times, but never that coveted first place. And although this team as well is a little to focused on beating one team, Brightvale, they do tend to have more focus than the other. Perhaps one of these kingdoms will be this years Altador Cup XV winner? Hoping they aren't, is Mystery Island. They have been all over the placement board by the end of past cups, and the last time they took the cup home was AC XI (2016). While these two teams pass glares and grudges, Mystery Island is staying focused and showing they are better than their placement of 17th last Altador Cup.



Will we see one of these teams take the cup this year?
---
SunnyNeo wants you to participate with us in our SN Altador Cup Tournament! We need to have everything ready and set up soon, so if you want to join us in a little competition, please neomail Jujipup with your target rank. If chosen to join us, we will only need a few more questions answered, and then you play the games. Jujipup our scorekeeper handles all the rest. Lets have some fun with a little friendly competition.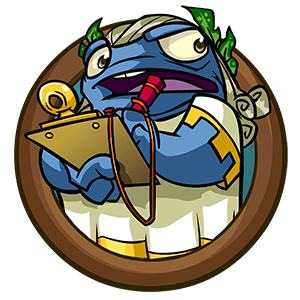 Sign up to join us as soon as possible.