News Archive
The Altador Cup has been confirmed for this year in the Editorial. So be sure to get ready to support your favorite team!!
Altador Cup is also coming very soon so stay tuned and alert and ready! -Jade's Note, Editorial #825
We've started working on our pages and we've actually released our Team Interviews from last year, Altador Cup XII. If you'd like to be featured this year in our interview for your team, please feel free to Neomail Me. We've already started updating our pages in anticipation as well as can confirm our Customisation Spotlight will return with brand new categories! So be ready to brainstorm some new and exciting looks for this upcoming Altador Cup. We'll see you at the Colosseum!
If there is anything new you'd like to see from us this year for the Altador Cup, please feel free to reach out to us! Whether its new graphics, fonts, or some other guide relating to the Altador Cup, we're open ears.

Also, a quick reminder, don't forget to claim any remaining prize points you may have for the Altador Cup XII Prize Shop or the AC XII Staff Tournament Prize Shop that you may have remaining.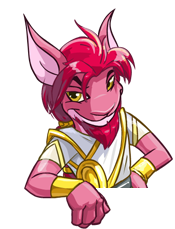 Claim your prizes before its too late!