News Archive
From Today's NT Issue regarding the lag and downtime:
Hi there, as you may have noticed we are experiencing technical difficulties with our site. We are aware of the root of the problem and are actively working to control and solve the issues here. Until they are completely solved we may be experiencing a bit more lag/downtime. We will continue to update you moving forward. We sincerely apologise about all the lost time on the site without communication, we wanted to be sure of the issue before engaging. We appreciate your patience and we hope to get things resolved as soon as possible.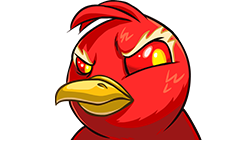 You can't get rid of me!


---
While you are waiting, why not enter your pet in our AC Customisation Spotlight? We are taking entries through June 30th. All entries are welcome, but there are still some categories we have no entries which you can view below.


AC XIV Customization Spotlight Entries NOW CLOSED

Categories that Need Entries

Team Support
Faerieland - NC Included
Haunted Woods - NC Included
Kreludor - NP Only && NC Included
Maraqua - NP Only
Meridell - NP Only
Moltara - NC Included
Mystery Island - NP Only && NC Included
Roo Island - NP Only
Shenkuu - NP Only
Terror Mountain - NC Included
Tyrannia - NP Only && NC Included
Virtupets - NP Only && NC Included

Game Fanatic
Yooyuball - NC Included
Slushie Slinger - NC Included
Make Some Noise - NP Only
Shootout Showdown - NP Only && NC Included