News Archive
Another wave of teams have arrived at the Colosseum today. As we reported yesterday - nested to not spoil some - the first team Kreludor has a new player Motor Dahy replacing Zenor Kevix. Perhaps having a new player on their team will give Kreludor the excitement it needs to bring home the cup this year. They are among the top teams of the cup in general, falling in second place many times including last year, and haven't taking home the cup since AC VII (2012). Moltara a known underdog of the cup has arrived hoping to get more pratice time on the field before other teams. Since making their jump from bottom to a few teams above that, they're hoping to use that momentum and climb to the top. Could this be their year?? As super fans of fun and all thing games, Roo Island has arrived. This team has been all over the board, but the last few yeras haven't been the greatest for Team Roo. With that in mind, they are bound to bounce back and perform well this season. This team hasn't taken home the cup since AC III (2008) having people second guess if they truly are 'King of Games'. With that to prove, they have the drive. Among the three teams to arrive today, Moltara is the one team to not take home the cup yet and like Faerieland, do they have that drive to prove they can claim that elusive cup for their home town?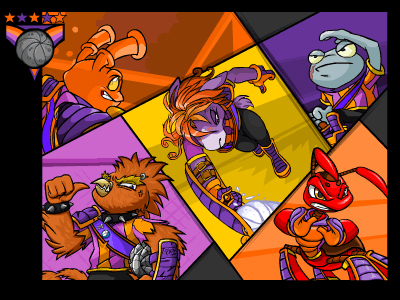 Our first look at Motor Dahy!
---
SunnyNeo is bringing back our SunnyNeo Altador Cup Staff Tournament. Like the last two years, we're hoping to have fellow players like you join us! We try to make the teams as even as we can so this is the first step to doing so. Last years was so close all three teams nearly tied, with one team barely not keeping up with the two front runners (first placers were 1.25, and 2nd place was 1.5). If you are interested in taking part of our tournament, please neomail Jujipup with your target rank. If chosen - you will be ask a few more questions and then all you have to do is play in the Altador Cup. Juji as the scorekeeper handles keeping tabs on team points.