News Archive
Bored of games? Then you haven't tried Altador Red Krawkade :o! It'll give you the energy of 1000 Fire Faeries. (Endorsed by King Altador.) Welcome to Day 12 of the
Altador Cup
for the Day 11 (June 11th) match report. Today there is only one sweep to talk about.

It's Krawk-tastic!


Team Lost Desert
are struggling to escape the darkness of their pyramids, whilst
Team Kreludor
shines brighter in the desert sky than ever. The Kreludans came away with a clean sweep. "It's all in the wrist action," Coco Metrone of Kreludor explained. Derbi Azar of Lost Desert said, "I didn't deserve that Red Card, it's outrageous!"
Three wins went to
Team Mystery Island
against
Team Moltara
yesterday. Moltara did not let them get the best of them, though, by winning Make Some Noise. "Our supporters are really revved up! It's fantastic," Aldric Beign beamed after the result. Bertie Shurtz of Mystery Island said, "Mumbo Pango happy now."

The pirates plundered wins in Yooyuball, Make Some Noise and Shootout Showdown against the scholars yesterday. "They're a menace, that's what they are," Orie Dinelle from
Brightvale
said indignantly. Garven Hale from
Krawk Island
roared, "YEAH! We rule!"
The Rooligans were jumping for joy yesterday as they celebrated three wins against
Team Faerieland
. "The Faeries played very well and totally deserved their win in Slushie Slinger," Fenny Vail of
Team Roo Island
said happily. Elbin Kroe of Team Faerieland clapped. "Hey, since when has a loss kept the Faeries down?"

Wins in Yooyuball and Make Some Noise went to
Team Haunted Woods
against
Team Kiko Lake
, despite Brains almost losing an arm. "He was fine after some juicy Brain Muffins," Zo Junior explained dismissively. Shootout Showdown ended in a draw as the Kikos fought back. They also took the win in Slushie Slinger. "Why do our opponents continue to underestimate us?" Holbie Pinnock asked with a shrug. "Oh well, works for us."
Team Maraqua
had one over the rockstars as they won Yooyuball and Drew Make Some Noise. "Elon avoided the wardrobe today but we kept him quiet with peanut butter," Lamelle Turow said sagely.
Tyrannia
still managed to dominate the side games again with wins in Slushie Slinger and Shootout Showdown. Wila Benne said, "We rock!"

Team Virtupets
emerged victorious with wins in Yooyuball and Make Some Noise against
Team Darigan Citadel
. "XL Striker is pleased - end statement." Three guesses who said that. Tandrak Shaye from Darigan Citadel sighed. "Honestly, who knew that robots would boast so much." DC won Slushie Slinger and Shootout Showdown."
Team Meridell
paraded wins in Slushie Slinger and Shootout Showdown against
Team Shenkuu
. Gregorino from Meridell said, "King Skarl might lower our taxes now! Yay!" (King Skarl dismissed these claims.) Foltaggio from Team Shenkuu said, "We drew in Yooyuball against the knights, it was a tough match but we did well!" Shenkuu had the rowdiest fans, though, and won Make Some Noise!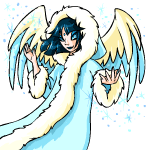 Taelia:
Hello, dearest Neopians, I hope you are well! I have had the most wonderful time at this tournament, Illusen doesn't know what she is talking about. Then again, I am probably the only Faerie (aside from the Negg Faerie) who can withstand the cold. Ah, yes,
Team Terror Mountain
versus
Team Altador
... sun versus snow. Well, the sun did not melt the snow as my winter wonders won Yooyuball, Make Some Noise and Shootout Showdown. They did not win Slushie Slinger against Team Altador, which was disappointing because we have the Slushie Shop on Terror Mountain, but nevermind, it was a graceful win by the Altadorians. I have had an uplifting experience here in the Colosseum but I must be off. I believe there is a poor Poogle stuck in a crevice on the mountain who will need saving. Goodbye! *Poofs out*
Next in the VIP Booth will be Cylara. Get those space boots on, folks!
This report has been brought to you by
SunnyNeo's Altador Cup Team Colours
page. This is where you can find the hexidecimal codes for your team colours!