News Archive
Welcome to Day 27 of the Altador Cup where magic is in the air and Hanso just doesn't care :P. Our special guest, Queen Fyora, has decided to do the whole match report herself :o. "Well, I needed a break from rebuilding Faerieland anyway," she explained.

Take it away, Fyora! This is the report for Day 26 (June 26th) of the tournament:

Thank you! I'll do this match report in the normal format you SunnyNeo reporters do, just to stay in the spirit of things.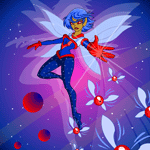 Alright, looks like
Team Kreludor
is first on the agenda with a sweep against
Team Shenkuu
. They are both tough squads, only room for winners and none-winners, but do not despair! If you believe in karma things can only get better. Kreludor is proving to be contenders but they can so easily be shaken up by the right opponents. Shenkuu is on the other end of the spectrum, but they should not worry. I do not believe that their end of days is here. I have a feeling that next year will be another upside down tournament. I've never been to Kreludor but I have heard it is a nice location. Shenkuu is a beautiful land, I have spoken to their Emperor, but I do not have time to visit either of the afore mentioned places lately.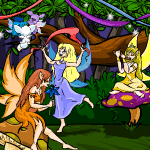 Oh how delightful!
Team Altador
versus
Team Roo Island
. The Altadorians are so hardworking. They remind me of my own team, Faerieland, and play on despite the odds. They managed to win Slushie Slinger (a great challenge, I must say, it gives waitresses some recognition) and had fun doing so, I am told. Team Roo Island - the bells on their uniforms are a wonderful touch - are one of the most cheerful squads in the tournament, I do admire their spirit. They are stronger than King Altador's squad and rightfully gained wins in Yooyuball, Make Some Noise and Shootout Showdown. Good game, my friends!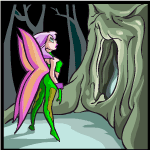 Ah Brightvale... I am rather fond of the place since they were so co-operative during our crisis in Faerieland when Xandra went rogue. Captain Brynn is a star in her own right.
Team Brightvale
has done a fantastic job against
Team Moltara
by winning Yooyuball, Slushie Slinger and Shootout Showdown. The Moltarans are still finding it difficult to adjust to the tournament settings, it might take a while before we see them higher up the ranks, but they are slowly improving. The Steampunk Squad did make a loud enough racket to win Make Some Noise, after all. Maybe I should invite their Yooyuball squad to practice with mine during the off-season? I will speak to their Mayor to make arrangements.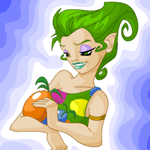 Team Virtupets
is doing extremely well this year! I mean wow. But they had been given a good challenge against
Team Kiko Lake
. I like Kiko Lake, they sell good toffees. Team Virtupets (I'm no fan of Sloth but their Yooyuballers are nice) did win the match with Yooyuball and Make Some Noise, but the Kikos kept control by drawing Slushie Slinger and winning Shootout Showdown. The difference in both teams is huge. Although it is rather amusing watching the little Kikos bounce around the field! They do make me giggle.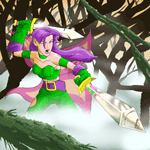 Team Krawk Island
... even without your beloved Dasher in the Captain's cabin, you still manage to get yourself into the top of the tables! Hats off to you, my dears. In their match against
Team Tyrannia
, the prehistoric squad (with their own Krawk) put up a significant battle and won Slushie Slinger. The referee declared a draw in Make Some Noise because they were both SO LOUD, my goodness! The pirates stayed true to form, though, and won Yooyuball and Shootout Showdown.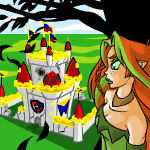 Meridell, Meridell, Meridell... I really need to speak to Illusen more, but she has things under control over there where King Skarl slips up.
Team Meridell
, on the other hand, held the fort by winning Slushie Slinger and Make Some Noise. The main event of Yooyuball and the fast-paced Shootout Showdown were draws!
Team Mystery Island
could not best the knights, but they should not fear, Mumbo Pango will not hurt them. I won't let him. Now, Jhuidah is another Faerie I must speak to. I need her recipe for Tangella Soup. It's quite tasty.



Yay we're at my team report now! I couldn't be prouder... A win against
Team Lost Desert
, it really was quite a pleasant surprise, and by pleasant I mean totally amazing! Yooyuball went to my beloved team,
Team Faerieland
, but it was a draw in Slushie Slinger. Lost Desert doesn't accept defeat, and they took Make Some Noise and Shootout Showdown. I'm in such a great mood I might send some Water Faeries down to Sakhmet and Qasala just to replenish their water supply some more. They deserve it.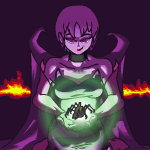 Team Haunted Woods
is used to cold temperatures, what with the constant presence of ghosts and whatnot. They were against
Team Terror Mountain
, Taelia's favourite squad, and drew Yooyuball. The Haunted Woods exhausted themselves getting wins by Slushie Slinging and yelling at the tops of their voices in Make Some Noise. Alas, it was not enough to stop Team Terror Mountain from amounting a win in Shootout Showdown. Congratulations, my friends, keep trying.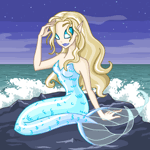 Oh and we're at the last match already, what a shame. I quite like talking about this tournament, it's a change of pace. Well, the final match of the day was
Team Darigan Citadel
versus
Team Maraqua
. The Darigans are quite friendly towards my squad, I do have a soft spot for them, and it was nice to see them win Slushie Slinger and Make Some Noise. The Shootout Showdown game was too close to call, so they both settled for a Draw. Team Maraqua seem to be benefitting from their player transfer and won Yooyuball. Bravo! Anyway, this is the end of my segment. Cheerio! Play fair, everyone! *Poofs out*
Thank you, Queen Fyora :)! Tomorrow we will be hearing from the Games Master, also known as AAA. Can you face the challenge?

This report has been brought to you by
SunnyNeo's Faerie Doll Adoptables
, because adoptables are adorable!