News Archive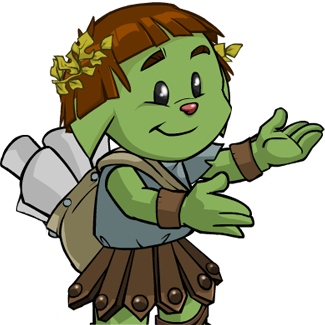 After the riot that was the first day of
Altador Cup X
, I bet everyone is on the edge of their seats for Day 2 results! Don't be hitting the hay just quite yet, we definitely have some sweeps for you to ogle over today. Want to know what's more important than sleeping? Slushies, of course. You should never go a day without a Blue Tongue Slushie! Let's see who threw down for my favorite icy treats.
*IMPORTANT NOTICE:
When you send a
Slushie Slinger
score today, all points will count as
extra
for your team.
*puts down bullhorn*





Alabriss Bracket

This action packed bracket is set to see
plenty
sweeps this round, blocking the entire board for the second day in a row! Better cool yourselves off with this handy ice pack, Team Krawk Island, because it seems Team Kreludor also has been practicing in the off season. Too much treasure to plunder? Team Lost Desert kicked things up a notch, knocking down Team Maraqua in the process. Rounding out the bracket is Team Roo Island, who seem to have taken my previous advice and played their blum hearts out, sweeping Team Moltara.
Minitheus Bracket

Team Virtupets takes one win today with Make Some Noise and one draw in Slushie Slinger against Team Darigan Citadel. However the hovering land rallied with two wins of their own in Yooyuball and Shootout Showdown, respectively. As much as Team Faerieland loves slushies, they just couldn't beat Team Shenkuu in Slushie Slinger or Shootout Showdown. Doesn't mean there isn't a tie today though! Faerieland flew around the competition in Yooyuball and Make Some Noise for two wins of their own. The last match of this bracket resulted in a full sweep, going to Team Meridell. The knights aren't sorry about it on top of their high horses, Team Altador!
Vaeolus Bracket

It seems Team Haunted Woods has been making some really spooky slushies this season, taking Slushie Slinger, Make Some Noise and Shootout Showdown! Team Mystery Island got in the Yooyuball spirit, turning in a win of their own (5-4). Team Tyrannia also comes home in Day 2 with a sweep, obliterating Team Brightvale. Less books, more slushies! Our final game of the day resulted in the last (and most impressive) sweep going to Team Kiko Lake. They're really not messing around this year! Caught in the crossfire today was Team Terror Mountain against insane margins like (28-5) in Make Some Noise.


I want ALL the Slushies!!
..Except that one.
Bring on Day 3! Check back tomorrow for all things Altador Cup X.