News Archive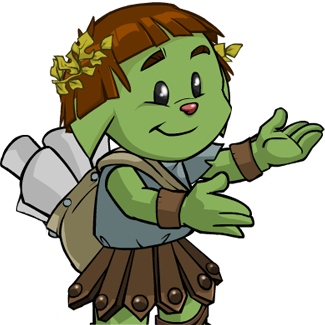 We must be baking up an appetite, because
Altador Cup X
is on fire! Except I bet none of us are actually in the kitchen and instead are intensely focused on game play on Day 4. Take some time to cook yourself a meal! Do you have a lot of this years Altador Cup based NC items (Spirit Wear / Altador Rising)? Please
Model for us
so that we can keep the
The Dressing Room
up to date for all of our users! Who's got results? We've got results!
*IMPORTANT NOTICE:
When you send a
Yooyuball
score today, all points will count as
extra
for your team. Say WHAT?!
*throws bullhorn*
Alabriss Bracket

Team Roo Island definitely picked up the pace of their game play, suprising Team Krawk Island with two Slushie Slinger and Make Some Noise wins along with a serious (5-5) Yooyuball tie. Team Kreludor pied the rest of the competition in the face, sweeping not just Team Lost Desert but the entire bracket. Talk about commitment! Last but not least is Team Maraqua, who swam circles around Team Moltara on Day 4, gaining a sweep of their own!
Minitheus Bracket

It seems the competition for Team Darigan Citadel is nowhere in sight, helping them gain the only sweep in this bracket. Team Faerieland, where are you! This is not the time to play flying hide and go seek - no matter how much I love getting lost. Team Altador definitely fared better on Day 4, adding a draw in Yooyuball and a Make Some Noise win to their gameplay, while Team Shenkuu takes Slushie Slinger and Shootout Showdown. Team Meridell pulled the same results as per yesterday, this time just with different games! Changing tactics, I see. Three wins in Yooyuball, Slushie Slinger and Shootout Showdown while Team Virtupets adds up points in Make Some Noise. Hurrah!
Vaeolus Bracket

While talking about scary I think of this particulary disturbing baked good and the fact that Team Haunted Woods only gained a draw in Slushie Slinger on Day 4 against Team Brightvale. What happened?? Must've spent all day eating.
Sigh.
Team Tyrannia had just enough Omelette in their systems to make it through a full sweep, leaving Team Terror Mountain stuck outside in the cold. And rounding out our day is Team Kiko Lake, who not surprisingly takes yet another sweep by high margins in this first round. How long can this team keep it up? We'll be watching to find out!

The Colosseum is definitely redefining
the standards for a "hot dog"...
Head back here tomorrow for more Altador Cup X news and yet another results post all about Day 5! Wondering how much longer until your next rank? Have no fear, our
Rank Calculator
is here! Seriously, go check it out.
*passes cookie*