News Archive
If you haven't done so already, consider entering your pet in
SunnyNeo's AC Customisation Spotlight
. You have the rest of today to enter by 11:59pm NST. There will be two winners per team: NC Included and Neopoint Only. We are hoping to have the page set and released by July 1st. Show off your amazing pets by having them featured here at SunnyNeo for their amazing Customisation Designs.
Now, we can't officially block new applications coming in without deleting all the entries, so any entries that come in later than today will not be considered. So if you see the link on the board or on the page and see that it is still functional, this is only because we cannot delete it without deleting all entries with it.
So, best of luck to everyone who enters!
Good luck to everyone with finishing up your Altador Cup goals. Stand firm, and finish strong!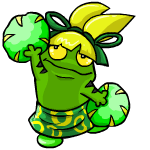 Here we go, Neopia, here we go!