News Archive
Ready to add some pep in your step this spring? Well step on up and check out this new userlookup!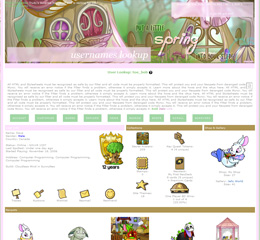 PS, hello friends! My name is Riah (aka Ray or Space Lizard ) and I've joined the SN team to help bring you all sorts of nifty layouts. We hope you enjoy everything we have to offer, and don't forget our graphic request form to let us know what it is you would like to see. Cheers for spring and here's to many more awesome layouts!

Let's hope nobody steps on me though!