News Archive
The Colosseum fills with Noise,
With cheers from all the girls and boys.
As the Yooyu's fly both left and right-
Darigan Yooyu's give quite the plight.
There is a Showdown between all teams
As participants rush to make their dreams.
If you give your order to the Slinger first,
A Slushie can be had to quench your thirst.
-SunnyNeo Anual News Since 2014



Three teams have arrived at the Colosseum for this years Altador Cup XIV.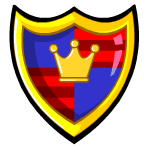 You are NOT prepared!!
UPDATE: For those who had not yet spend last years prize points, it has been confirmed that the prize shop will be opened up again:
We apologize for the error.

We will put the prize shop back up shortly and share the link with you. The prize shop will officially close on 24th May at 23:59:59 NST, so make sure to redeem your points before that.

We will be making the announcement in today's news.