News Archive
SunnyNeo has been around for quite some time now. This site wouldn't be as great as it is or moving forward if it weren't for the time, dedication, and love the staff have given to SunnyNeo over the years. I appreciate each and every one of the staff and their efforts to keep us moving forward. Thank you all so much for all that you do and have done to get us to where we are now.

With that, we are looking to add more staff all over the site. If you've ever considered joining our team, please take a look at our Apply For Staff page and see if anything feels like a fit. If you aren't quite sure where you can help or have an idea that you'd like to see come to SunnyNeo? Feel free to neomail jujipup and let us know.
Old staff and interested in coming back? Of course we would love to have you!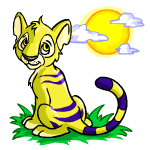 Become apart of the SunnyNeo Team!