News Archive
A last friendly reminder - last years Altador Cup Prize Shop is closing. According to Neopets' news it is to close May 13th. We recommend claiming your points a day early to be on the safe side. Last year the news was dated one day, but posted the day before. The date it was for, the shop was already closed. (IE: News posted on the 12th for the 13th. On 13th shop was closed though the date in the news said closes on 13th at 11:59pm NST)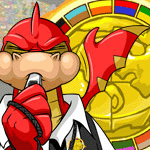 Claim those points!
---
Once again our SunnyNeo AC Staff Tournament is returning!! Just like last year, we'd like to invite some users to join us in the fun! We have eight SunnyNeo staffers ready to play with you. So we're looking at four teams with two SunnyNeo Staffers each. We'd like to invite two maybe three users to join each team, so a total of 8 - 12 users to join our tournament. If that sounds like something you'd be interested in, please Contact Juji with your target rank.

You could be the next SunnyNeo STAR!
Last year's participants have a participation trophy to use as they see fit. Thank you so much for playing alongside us!