News Archive
More teams have arrived at the Colosseum today. Meridell was one of the teams to arrive second last year, and has done so again this year. Brightvale and Mystery Island both appeared at the same time last year, but have now arrived a few groups early. Mystery Island's Teylor Nix has been replaced cybunny Tulay Ada.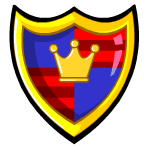 ---
From our SunnyNeo AC Tournament, Juji our scorekeeper has arrived at the Colosseum. We are still on the lookout for users like you to join our tournament. We will be accepting people with target ranks all around, you don't have to be an All-Star to join in. We use those target ranks to make teams as even as possible as well as random.

If you think you'd like to join in, please Neomail Jujipup the following information:
Username:
Name:
Target Rank:
Team Joining on Neopets:
**If selected, there will be a couple more questions to follow. All you have to do is sign up, answer some questions, and then from there all you have to do is play the games.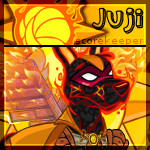 *waves to her fellow Altadorians enthusiastically* Hiya, TOGA! <3