News Archive
UPDATE
:
The Altador Cup final match-ups have now been posted. Go play some Yooyuball!
We're moving into the judging phase of the AC Customisation Spotlight. Thanks for all your entries, hope to have the results posted in the next few days.
We're still wandering around the message boards looking for submissions for the Altador Cup Customisation Spotlight, so keep watching the boards ! If you don't manage to catch us in the next day or two, you can neomail
cutietheshoyru
or
furball892
. We've got some fabulous entries, competition is tough for some teams. Other teams are not quite as well-supported *coughkikolake*, it seems. So make sure you get your pet dressed up!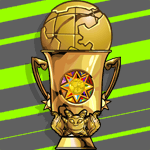 We're nearing the finish!